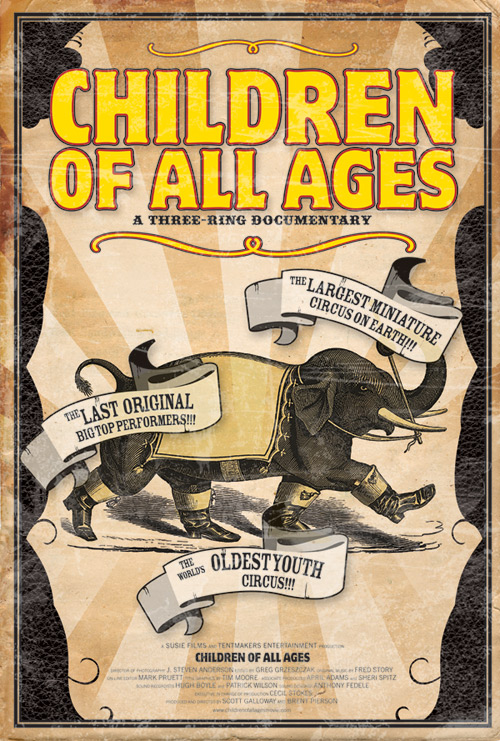 Children of All Ages is a three-ringed documentary that pays tribute in Barnumesque style to America's most important entertainment form: The Circus.
The country's OLDEST YOUTH circus!
The world's LARGEST MINIATURE circus!
The LAST ORIGINAL Ringling performers!
The interviews are exclusive, the archives so rare many have never been seen, and the stories are absolutely amazing!
Susie Films and Tentmakers Entertainment present:
CHILDREN of ALL AGES
Produced and Directed by
Scott Galloway & Brent Pierson
Executive in Charge of Production
Cecil Stokes
Edited by
Greg Grzeszczak
Director of Photography
J. Steven Anderson
Original Music Composed by
Fred Story